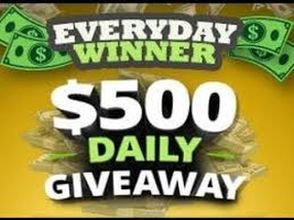 EVERYDAY WINNER GIVEAWAY- $500 DAILY!!! (USA)
CLICK THIS BUTTON TO ENTER THIS SWEEPSTAKES GIVE AWAY!
Need some extra cash? Want $500 given to you for free?!! Is that a yes I hear? Well then enter this free sweepstake for your chance to win!! It's that easy. You have nothing to lose apart from a few minutes of your time!
Enter for your chance to win here!