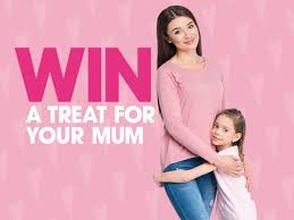 WIN TREATS FOR YOUR MUM THIS MOTHERS DAY! (UK)
CLICK THIS BUTTON TO ENTER THE COMPETITION!
This is a free competition to win M&S Chocolates, Flowers and Prosecco for your Mum to have for Mothers Day!!
Why not enter for your chance to treat your mum for free!
Not only will shell be happy it will save you some cash too!
Click here to enter!