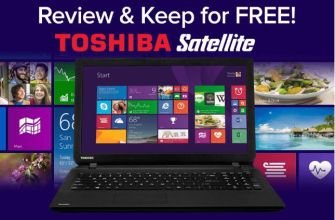 WIN A TOSHIBA SATELLITE NOTEBOOK FOR FREE! (UK)
CLICK THIS BUTTON TO ENTER THE COMPETITION!
Win a Toshiba Satellite Notebook for free by entering this free to enter, online competition!
Toshiba is known for being one of the best makes in the computer world and with the Satelite Notebook you can work and learn wherever you are! 
Click here to enter!