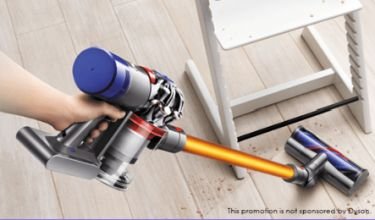 WIN A DYSON V8 ABSOLUTE FOR FREE! (UK)
CLICK THIS BUTTON TO ENTER THE COMPETITION!
Need a new hoover? Why not enter this free competition for your chance to win a Dyson V8 Absolute for Free!
Dyson is the mother of all Vacum Cleaners and the best of the best so why settle for anything less when you could win one absolutely free!
How to enter the competition- Click on the button or link above and then follow instructions on the following page to be fully entered for your chance to win! (if you are having any troubles entering please contact us so we can try and help)