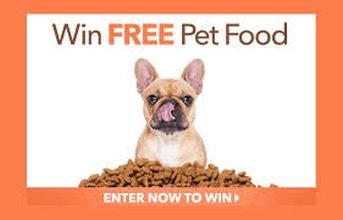 WIN FREE PET FOOD FOR A WHOLE YEAR!! (USA)
CLICK THIS BUTTON TO ENTER THIS SWEEPSTAKES GIVE AWAY!
This free sweepstakes giveaway is for your chance to win free pet food for a whole year!
Think of how much money you would save if you won. Pets are so expensive so why not try your luck and enter this competition to help you out a bit.